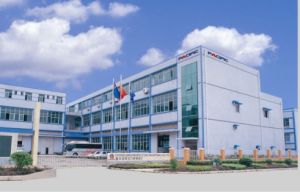 Chongqing Bravo Pacific Industrial corp., Ltd.  is a private technology-oriented enterprise specializing in R&D and manufacturing of buildings, vehicle fasteners and their use. The sales company is located in the urban area of ​​Chongqing, and its wholly-owned factory is located in Dazu District, Chongqing, the capital of stone carving culture. The company has gained a lot of advantages and gathered more than ten industry elites and people of insight. Through cooperation with well-known German companies, it has basically formed a series of high-quality products that meet the requirements of German and American related companies.
At present, the company's main products are nails, fastening tool  and special fasteners. Our products are mainly used for equipment fixing and interior decoration of large public facilities such as stadiums, stations, terminals and terminal buildings.
Product quality and performance: Our products are made of high quality steel and can penetrate 12 mm steel plate under the action of nail shooter. In large high-rise buildings, the solidity of fixed facilities and objects is 2 to 5 times higher than that of the same type of expansion screws (drawing force and suspension weight), and the construction efficiency is more than 3 times higher.
More than 90% of our products are sold to Europe, Southeast Asia, Middle East and America. We have been focusing on the R&D, manufacturing and sales of fastener products, and have been recognized by China Hardware Products Association, China Electromechanical Chamber of Commerce and have obtained membership in the two associations.
"To contribute to the country by industry, to return to society with development!" is the common vision of the employees of the company; "Providing better products for customers through continuous improvement and innovation!" is our persistent goal.